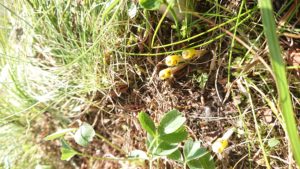 How do the interactions between alpine plants change when the climate changes? In this project we aim to answer this question, and you can be an important part of this process!
Project description
In the INCLINE project (indirect effects of climate change on mountain plants) we try to understand what processes in the plant community change and how they change when the climate is changing. One of the things we do in this project is to follow every individual of two alpine species to learn about the populations dynamics of these species. Over this summer we removed all the other plants surrounding these plants. This way we can understand if these neighbors are helping or hindering the growth of these two alpine species. We know from previous studies that different functional groups (graminoids, forbs and bryophytes) have different functions in the alpine communities. Therefore we want to know how much there was of each functional group before we removed the vegetation. You will help us answer this question.
Since this project will happen in the same lab as the seed weighing project, it is possible that the two students working on this can collaborate and be participating in both projects to get even more experience. Contact Ragnhild or Josh for more info.
You can read more about the project here: http://www.uib.no/en/rg/EECRG/114810/incline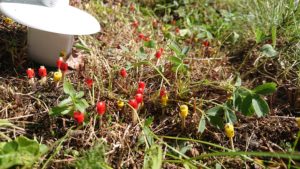 Tasks
You will mainly help with lab work, which includes sorting biomass samples into functional groups (graminoids, herbs and bryophytes), and drying and weighing the different groups. There might also be needs for help with data entering after the lab work is finished. I will be working alongside you, so there is plenty of opportunities to ask as many biology related questions as you want – and learn a lot from that 🙂
The project involves: labwork
Starting date/period: March 1st 2020 – June 30th 2020.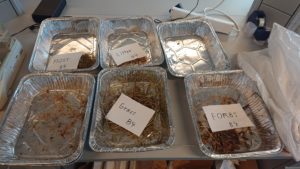 Experience
By participating in this project, you will learn how to easily tell the difference between plant functional groups, which is a great introduction and start to get very good at species identification. And you will get familiar with some standard lab procedures within plant ecology.
Involvement
You can decide yourself how you want to spread this out, one week with as many hours as you want (up to 40 hours), or a few hours here and there. We are very flexible.
Interested by this project? Need more info? Contact Ragnhild Gya (ragnhild.gya@uib.no)
Project number: 018